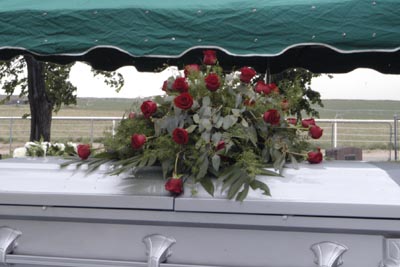 Click here
to see the photographs from Fern Howard's funeral which was held on Monday, July 13, 2009.
Grab the scroll button that runs vertically in the middle of the screen to cruise through the photos.
Please
email me
with your postal mailing address and I will snail mail a high resolution CD to you to make prints from.
I don't need payment for the CDs. They don't cost much at all for me to make.
Cyndee Hildenbrandt 970-686-5196 home 970-222-6250 cell